A visually appealing design is one of the most important components of a memorable checkout experience. You have the ability to alter the look of your checkout page using Shopify's checkout extensibility. Your customers will have an immersive and consistent purchasing experience if you effortlessly match the colours, typefaces, and general design language of your brand.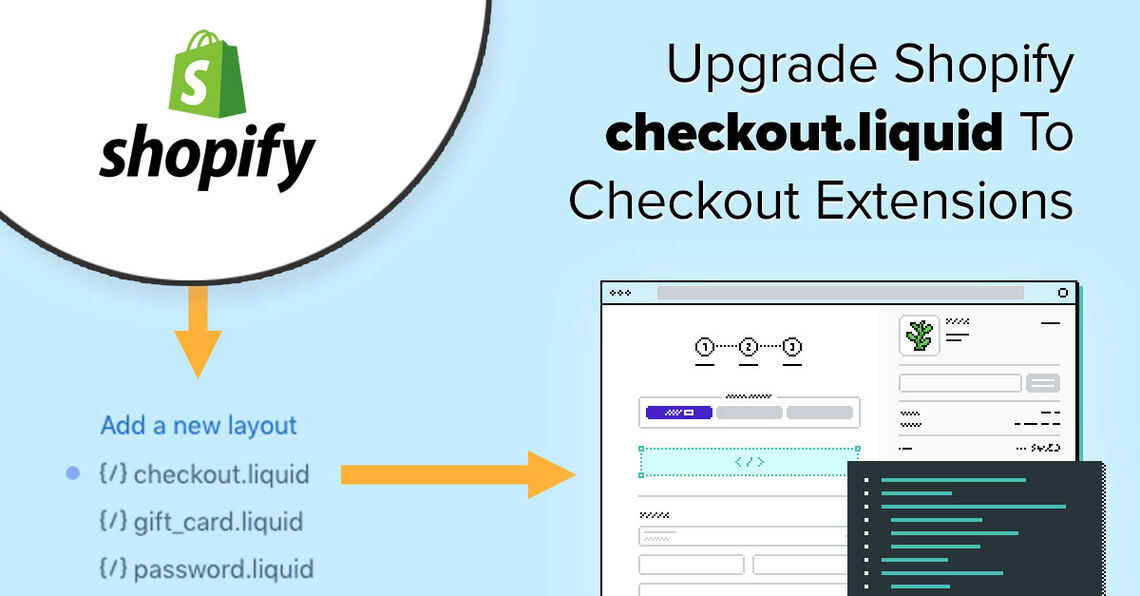 When it comes to gathering client data at the point of sale, every organisation has certain needs. You may collect additional information that may be essential for your company's operations by adding custom fields and form components to your checkout page using Shopify. The option to add custom fields increases the adaptability of your checkout process, whether it's through requesting certain product preferences or recording personalised notes.


In a global economy, it is crucial to serve clients from many countries and language groups. By modifying the language and currency used to display throughout the payment process, Shopify's checkout extensibility gives you the flexibility to offer localised checkout experiences. This degree of personalisation not only enhances user experience but also fosters global consumer credibility and confidence.

In order to satisfy a variety of consumer preferences, Shopify offers a wide selection of payment channels. You may incorporate certain payment gateways that meet the demands of your target audience by utilising checkout extensibility. You can easily incorporate the chosen payment alternatives into your checkout process, streamlining the payment procedure for your consumers, whether it's PayPal, Stripe, or any other dependable source.
Customers evaluate their items on the order summary page before completing the checkout process and making the final payment. You may alter this page to provide more details, upsell possibilities, or personalised messaging to improve consumer engagement thanks to Shopify's checkout extensibility. You may encourage clients to make better educated purchasing decisions by customising the order summary to fit your brand's voice and marketing approach.

Numerous third-party apps in Shopify's extensive ecosystem can further improve your checkout process. You can easily incorporate these applications into your checkout page to increase their functionality thanks to checkout extensibility. Integration of third-party apps may improve the entire user experience and increase customer satisfaction, whether it is through the addition of live chat support, social network sharing buttons, or sophisticated analytics tools.

The flexibility of Shopify's checkout may help you increase conversions, encourage long-term client loyalty, and establish confidence. Utilise these potent customisation options to improve the checkout process and set your business apart in the crowded e-commerce market.